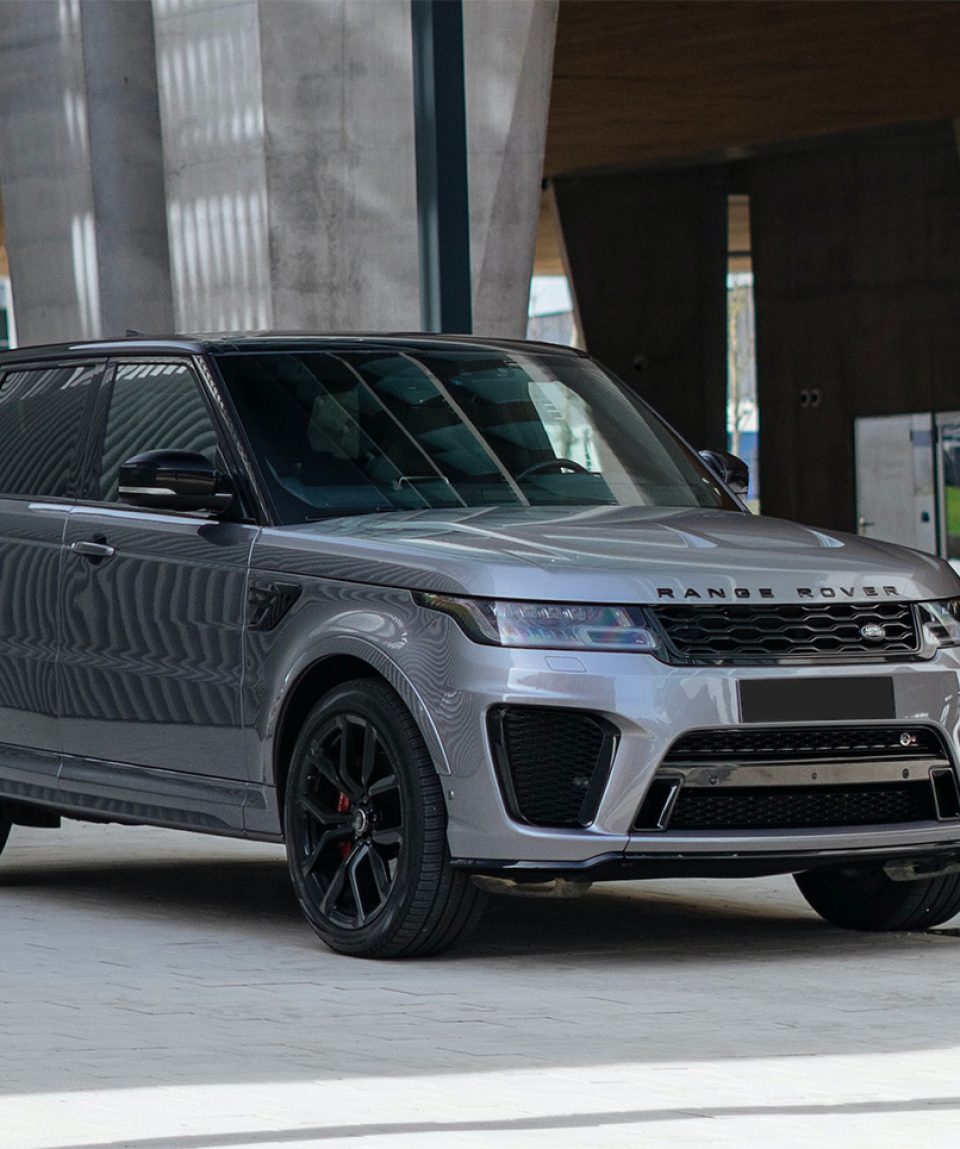 RANGE ROVER SVR
From: 504 $
All about the RANGE ROVER SVR.
Indulge in the ultimate luxury SUV experience with the Range Rover SVR. This high-performance vehicle combines unmatched power and style with exceptional handling and control, making it the perfect choice for those seeking an unforgettable driving experience. With its 5.0-liter V8 engine that can produce up to 575 horsepower and 516 lb-ft of torque, the SVR can go from 0 to 60 in just 4.3 seconds. Its advanced all-wheel-drive system and sport-tuned suspension ensure you'll have unmatched handling and control, making the Range Rover SVR perfect for any terrain.
Whether you're looking to make a statement at a special event or simply want to elevate your driving experience, the Range Rover SVR is the perfect luxury SUV for any occasion. With its sleek design, powerful engine, and advanced technology features, the SVR is sure to exceed your expectations and provide a driving experience like no other.
Prices
Rental :  1800 AED / Day

Deposit : 5000 AED (Returned after 21 days)
When you return the car it needs to be at the same level of gas as when you took it, if it's lower you will be charged for the difference.
You will also need to pay your consumption of Salik. 5 AED each time the vehicle passes through a Salik toll point in Dubai's highways.
We count 24 hours for a day of rental, if you take the car at 17:00 for example, it will have to be returned the next day at the same time.
If you are a tourist, we will need your passport and driving licence, if you are a UAE resident, we will need your Emirates ID and Local driving licence