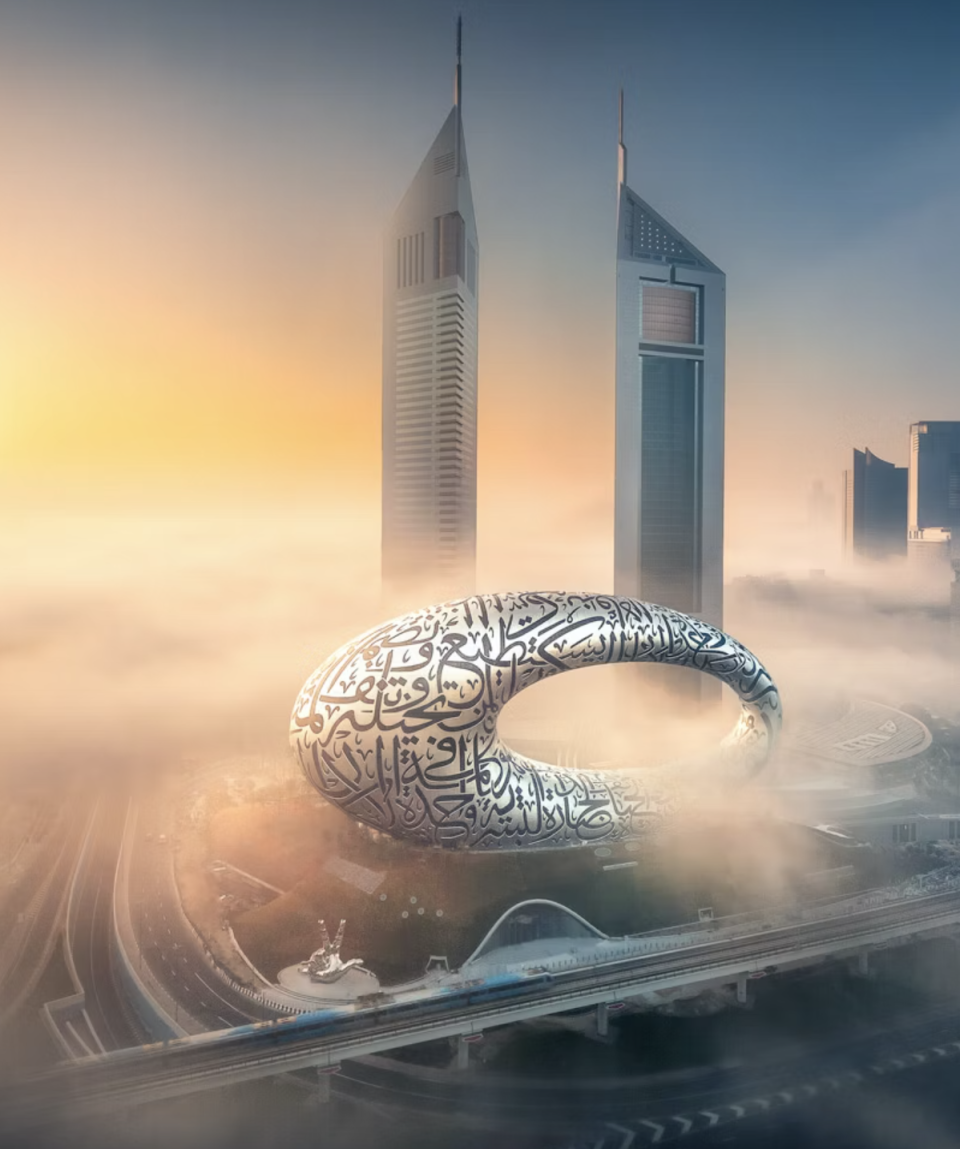 MUSEUM OF THE FUTURE
From: 75 $
All about the MUSEUM OF THE FUTURE.
Experience a journey through time at the Museum of the Future in Dubai! This revolutionary museum offers an immersive experience that showcases the latest advancements in technology and explores the possibilities of what the future may hold.
As you step inside the museum, you'll be greeted by cutting-edge installations and exhibits that will leave you in awe. Explore the world of robotics, artificial intelligence, and augmented reality, and see how these technologies are shaping our world. You'll also get a glimpse of the future of transportation, healthcare, and entertainment, and learn how they will change our lives in the years to come.
The museum's state-of-the-art design and interactive displays offer a unique and unforgettable experience for visitors of all ages. You can even create your own future scenarios using the latest virtual reality tools and see them come to life before your very eyes.
Located in the heart of Dubai, the Museum of the Future is a must-visit destination for anyone interested in the latest advancements in science, technology, and innovation. Book your visit now and discover the endless possibilities that lie ahead!
Price:
Visit 250 AED
Extra:
Round-trip transportation: 300 AED
(maximum 5 persons per car)
The tour package inclusions and exclusions at a glance
There is a lot of demand for the visit of the museum, it is often full one or two weeks in advance. Do not hesitate to contact us to check availability.
You will receive your ticket through Whatsapp Application.