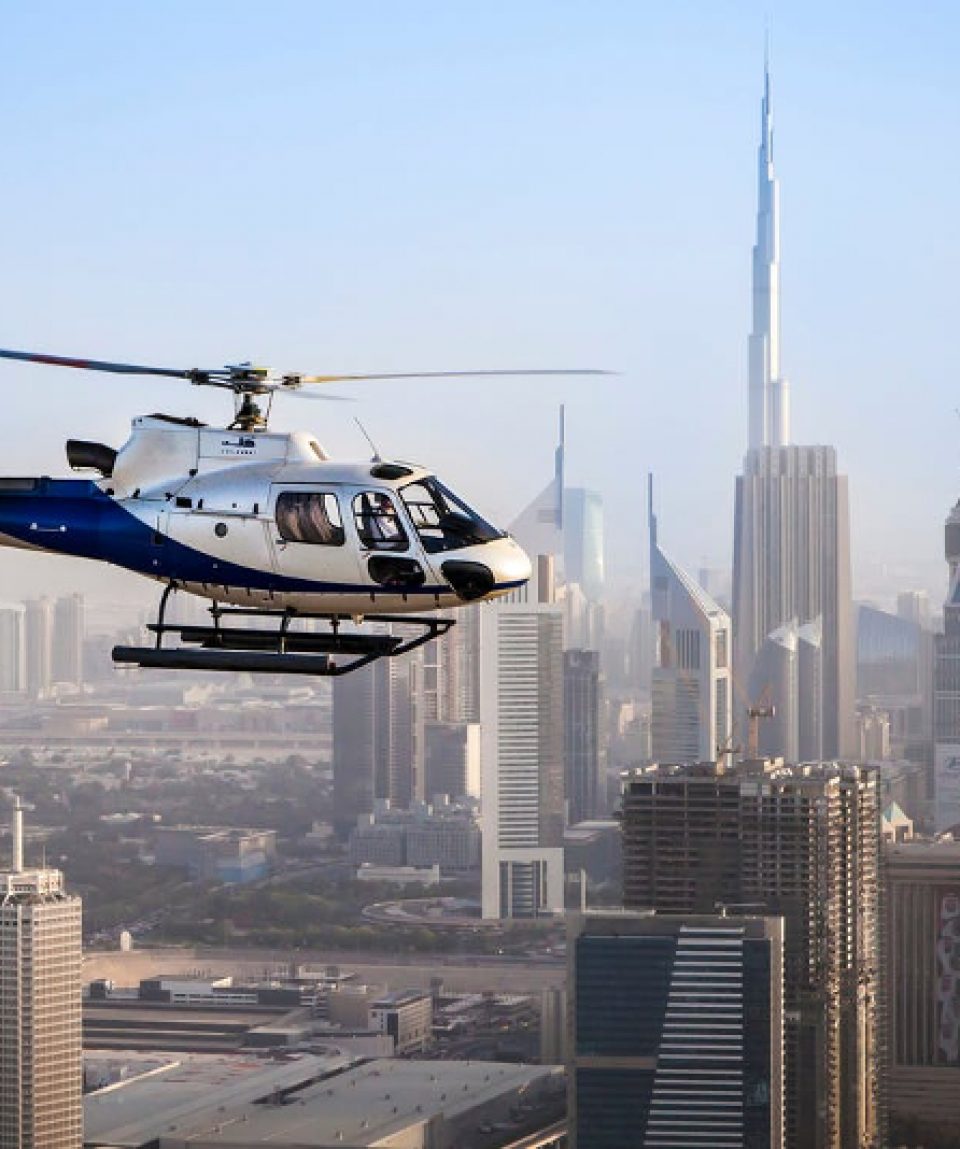 HELICOPTER TOUR
From: 210 $
All about the HELICOPTER TOUR.
The helicopter tour is an opportunity to discover Dubai from a new angle while having the incredible feeling of flying. You will have the opportunity to fly over The Palm Jumeirah, the 7-star hotel Burj Al Arab, the Burj Khalifa tower or the incredible The World Islands which, as its name suggests, is a real representation of the World map.
When you arrive, you are greeted by a team of professionals who will explain all the safety instructions. The gears are capable of accommodating up to 6 people.
* Licensed to pregnant women under 32 SA
* From 2 years
* Maximum weight 110 Kgs
The tours:
12/17 mins : Atlantis + Burj al Arab + Burj Khalifa
22 mins : Atlantis + Burj al Arab + Burj Khalifa + World Islands
The tour package inclusions and exclusions at a glance
What is included in this tour?
Items that are included in the cost of tour price.
Your helicopter flight of the chosen time
Refreshments on arrival
Transportation: +250 AED/Car (indicate pick-up location in checkout notes, payment by cash to Driver)
The tours:
12/17 mins : Atlantis + Burj al Arab + Burj Khalifa
22 mins : Atlantis + Burj al Arab + Burj Khalifa + World Islands